Children's Place Pulls Sexist 'Bad at Math' Girls T-Shirt From Stores!
Did you hear about this? The Children's Place clothing company has pulled a t-shirt which some people called "sexist" against girls.
The shirt says "my best subjects" with shopping, music and dancing all checked, and math unchecked with the words, "well, nobody's perfect written under the word math! Let me say that the women in our house know their math while me and the boys barely truck along! Here's the pic in question!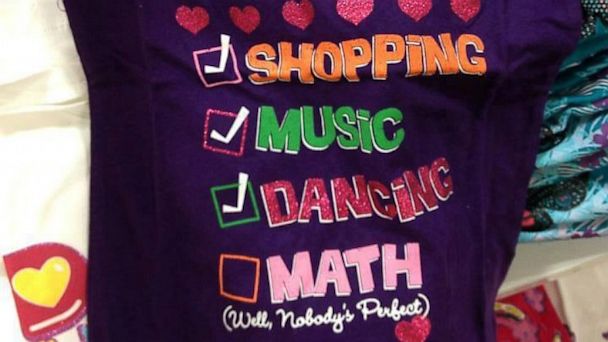 Groups: