Cleveland Man Pays for Daughter's Wedding By Selling Spider-Man Comic! Credit: People
Spider-Man has saved the day for a bride! Richard Schaen, whose daughter Jane is getting married in two weeks, was worried about the cost of the wedding until he remembered a pile of old comic books he'd stored in a strongbox.

Inside the dusty box he found a copy of Amazing Spider-Man No. 1, which he'd bought for 12 cents when it came out in March 1963. He listed the comic for sale online and was delighted when it sold for $7,900! Talk about a dad's love for his daughter. That's Awesome! Here's the comic book he sold!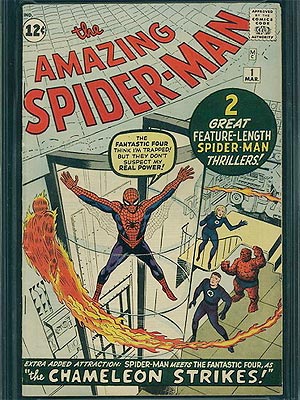 Groups: