Miley Cyrus Show Cancelled...For now
We all suspected this mught happen... Miley Cyrus is NOT performing tonight in Nashville. She has rescheduled for August 7. HOLD ONTO YOUR TICKETS.
WHAT IF YOU OWE?
Taxes and tax returns are due Tuesday, April 15. What do experts recommend you do if you owe, but don't have the cash?
COMMUNICATE WITH THE IRS.
Resist the urge to stick your head in the sand and hope the IRS will just go away. They won't, and avoiding the problem will only make it worse. File your return and send as much money as possible. By sending your paperwork, you'll avoid steep penalties imposed for the failure to file a timely return.
CONSIDER PAYING WITH A LOAN OR CREDIT CARD
You can get the IRS off your back by coming up with the money using your credit card or some other form of consumer loan. It'll keep the tax collectors at bay, and the interest on your credit card may be less than the penalties the IRS will charge if you're late.

NEGOTIATE: IF YOU OWE LESS THAN 25 GRAND
Virtually anyone who owes less than $25,000 in taxes, penalties, and interest can request an installment agreement.
As of today, Twitter has a new format that looks a lot like Facebook. Click HERE to find out why!
Looks like there are great things to do this weekend! Check it out!
Don't fall for a Facebook scam! If you really want to help cure breast cancer, click on this link for the Making Strides/Nashville page, or get in touch with the American Cancer Society. Thank you!
https://www.facebook.com/makingstridesnashville
By popular demand, Mr. Clint Redwine, movie reviewer extraordinaire , now offers for your enjoyment, his Movie Blog!
Every Friday morning at 8:10, Clint reviews all the brand new movies on the Mix Morning Show. Same goes for the latest DVD's on Tuesday mornings. But now, if you missed anything, you can catch up 24 hours a day right HERE.
There's nothing quite like the head-over-heels adoration you feel for your pet. Whether you're partial to your pup, can't get enough of your kitty cat, or you love both companions equally, if you could, you'd keep them snuggled by your side always.
http://www.uncommongoods.com/product/custom-pet-nose-print-necklaces
Yes, every presenter and performer at the Grammys gets a very high end gift bag. (Like they need it.) This gift bag was worth $21,000 dollars! Click HERE to see what they got! And CHECK EBAY to get your hands on this stuff!
If you have babies or toddlers, this is a really smart list of timesavers, etc. that you may want to share with every Mom and Dad you know! Click HERE for Kim Leslie's "Mommy" Blog!
Do you know that all of your favorite Mix 92.9 Air Personalities have Blogs?
Yup. It's TRUE! If you are full of good intentions this New Year, you may want to
Check it out! Read Barbara Bridges latest Blog HERE.
What were the Gadgets that shape 2013? Engadget.com has n
arrowed it down and you maybe suprised. What is the smart phone of the year? CLICK HERE.
In Case You Missed This on The Mix Morning Show this morning... Before performing in Boston Friday night, Beyonce stopped by a local Walmart to spread some holiday cheer. While in the store, she wished everyone a happy holiday and handed out $50 gift cards to 750 shoppers. ($37,500) No coincidence that she just released a new album.
Don't let the 19 degree temps of autumn fool you! It's officially winter at high noon on December 21st, the winter solstice and the shortest day of the year. In Nashville 6:54a sunrise and a 4:36pm sunset. To find out more about the day and it's significance check out the trusty almanac.
Christmas can HURT!
If you have lost a loved one, the holidays can be the most difficult time of the year. Here's a great article about dealing with loss and grief during Christmastime.
Some people are impossible to shop for, right? Well, there's an auction coming up on December 21st that could help you find that perfect gift. Click HERE for details.
Two Great Apps for Shopping!
First find out all about SHOPULAR HERE
And the BEST one may be KEY RING which allows you to load all those annoying customer loyalty cards into your phone and pull them up with the touch of a button!
Wild turkeys show up in GANGS in Tennessee and all over the country this time of year, but before you think about grabbing one for dinner, be aware of how DANGEROUS they are. Yup. They can do some serious damage to you, your family and your pets. In fact, if you do encounter a wild turkey, do NOT turn your back on him. Tom turkeys will consider you prey and may be likely to attack. What you should do is make yourself as big as possible and yell LOUDLY! Click here to read more about Wild Turkeys.

This week only, Enter to win a free Carpet Cleaning worth $250! 4 Rooms plus a hallway. Click HERE to enter.

80% of us still buy Christmas presents in an actual store, while the rest of us as Online shoppers all the way. Which are you?
The Titans play at LP field tonight, which means afternoon rush hour should be interesting. Woodland Street Bridge closes to regular traffic at 4:30, and fans who normally park in state employee lots won't be able to until after 5. Kickoff is at 7:30.

'Star Wars: Episode VII' casting call coming to Nashville to cast TWO MAJOR ROLES
The production team behind the upcoming Star Wars: Episode VII will be in Nashville later this month for a casting call for what it says are two "major roles" in the film.
Anyone outside of the age range will not be considered, and those under age 18 must be accompanied by a parent or guardian.
A representative for Lucasfilm says they are looking for a young man between the ages of 19 and 23 and a young woman ages 17 and 18.
The event is set for Sunday, Nov. 24, at the downtown Sheraton, 623 Union St., from noon to 5 p.m.
The casting call includes a meet-and-greet with the casting director, Maryellen Aviano, whose recent credits include Man of Steel, Inception,Hangover Part III and The Avengers.
A description of the female character is as follows:
"Rachel was quite young when she lost her parents. With no other family, she was forced to make her way alone in a tough, dangerous town. Now 17, she has become street smart and strong. She is able to take care of herself using humor and guts to get by. Always a survivor, never a victim, she remains hopeful that she can move away from this harsh existence to a better life. She is always thinking of what she can do to move ahead."
The company said the actress must be beautiful, smart and athletic, and they are open to all ethnicities, including bi- and multi-racial.
And the male character is described as follows:
"Thomas has grown up without a father's influence. Without the model of being a man, he doesn't have the strongest sense of himself. Despite this, he is smart, capable and shows courage when it is needed. He can appreciate the absurdities in life and understands you can't take life too seriously."
The actor must be handsome, smart, athletic and over 18 years old, the company said.
The casting call is part of a nationwide search for the two characters that has included recent stops in cities like Chicago, St. Louis and Austin, TX.
No prior acting experience is required, and if you are unable to attend the session, you can still submit an application online: http://www.opencastingcall2013.co
The nominees for The People's Choice Awards were released yesterday. Interesting categories on that one, including Favorite Series We Miss the Most. HERE are the choices:
The Office
Breaking Bad
30 Rock
Fringe
Dexter
It is national PEANUT BUTTER month! Are you a fan? What is your favorite? Smooth? Chunky? Whipped? And should they make a hypoallergenic version by now?
Watch this adorable baby's reaction to mama's singing HERE
Got 27 Minutes?
Watch Justin and Emily's Proposal HERE.
Have you seen this? A recently adopted orphan wanted to meet the Pope, so he did. His behavior is something that needs to be seen...... HERE.
She can be seen from blocks away. She lights her own way, and she can't possibly wander off without you catching him or her! A Costume made of black sweats and LED lights!
As we approach Halloween, consider this: Would you buy a house in which someone had died? Be honest. What if the price was amazing? Would that make a difference? We found a website called www.diedinhouse.com which will charge you about $12 to research a house for you... including the one you live in NOW!
Another Google Doodle today if you are looking to pass the time while waiting for someone to answer the phone or waiting for a file to download or justing bored. Today is the 216th Anniversary of the First Jump out of a Plane with a Parachute! You have to wonder who lost THAT bet! "You try it." "I'm not gonna try it. YOU try it."
Why would anyone eat dirt? Well, apparently, a lot of people eat what is called WHITE DIRT also known as WHITE CLAY. What does it look like? Divinity. What does it really taste like? DIRT! Read more about it HERE.
Friday is MOVIE DAY with the Mix Morning Show. The Friday Film Clip is at 7:43 and your Mix Flix Movie Review is at 8:12. Want to check out everything "Movie?" CLICK HERE.
The federal government goes back to work today. To see how it all played out, CLICK HERE.
The Mix Morning Show is delighted that the Panda Cam comes back on today!
The world will have to wait just a bit longer to see Justin Timberlake in concert. He was scheduled to start a World Wide Tour featuring his new album (Including the awesome song "Mirrors") later this month, but he says they need more rehearsal, so he is delaying it a bit. No worries, Nashville. His scheduled show at the Bridgestone on Friday, November 15 should not be affected. The first couple of dates that are being rescheduled are in Canada.
Hey Mom! Are you familiar with Nick Mom yet? It's on Nick Junior starting at 9 p.m. It's programming designed for moms whose children are watching Nick Jr. and better still, check out their WEBSITE HERE. Lots of fun and relatable stuff for moms of young people.
NashvilleOktoberfest.com
Have you ever met someone in person who was your Facebook friend first? Were you disappointed? How did they differ from their Facebook photo?
SEE VIDEO HERE!
Take the Quiz HERE.
What? What do you crave in the fall? Candy Corn? Apple Cider? Sweatshirt?
Got Plans this weekend? It's the First Fall Weekend and there's plenty to do! Click HERE to see our Mix 92.9 Events Calendar. Plus, there's more! Click HERE for even more fun things to do this weekend! And HERE for even more still! Best of all, Lucky Ladd Farms!
EVENTS THIS WEEKEND
There are lots of things to do this weekend, including the Titans Game. They play the New York Jets at LP field on Sunday, the TACA Crafts Fair is at Centennial Park today through Sunday, the Southern Ground Music and FOOD Festival is today and tomorrow at Riverfront Park, (http://www.southerngroundfestival.com/), and this is Harvest Days weekend at the Nashville Zoo. http://www.nashvillezoo.org/
Grey's Anatomy? Glee? The new Robin Williams comedy with Sarah Michelle Geller? Tonight is the pinacle of the new fall TV season. What will YOU be watching? Wanna know what's on? Click HERE for the schedule.
The second season of "NASHVILLE" starts tonight on ABC! Are you ready? We met a young lady who is brand new to the cast tonight. She plays "Savannah" and describes her character as "a real troublemaker." She will be in the storyline involving "Gunnar." Watch for her tonight!
The first casualty of "Dancing With the Stars" is one that few people saw coming... unless you saw him dance. Former NFL player and ESPN commentator Keyshawn Johnson was the first to be voted off the show. We kind of thought it was going to be Bill Engvall.
See the Stars on the Emmy Red Carpet last night!
What do you tell your children when stories of missing kids are in the news?
Skip the scary details, but make sure a safety plan is in place, experts say. Parents should tell kids it's OK to be rude if a stranger approaches, and discuss safe places to go if they get lost.
Read more http://www.nydailynews.com/life-style/talk-kids-kidnapping-article-1.1337089
SPRING HILL AMBER ALERT CANCELED
That Spring Hill boy who was missing, has been found, safe.
---
DO YOU HAVE A JUNK ROOM?
Do you have a room that has become the catch-all for junk when you don't know where else to put it? What is the most embarrassing thing you have in there? Do you even KNOW what IS in there? Does it look like THIS?
We asked you on Facebook about the new version of "The Sound of Music" which will air on NBC this December starring Carrie Underwood. The response on Facebook was decidedly split. What do YOU think?
Your cellphone seems to always need recharging.
Here are some other battery-saving tips from Digital Trends that apply to any smartphone, and that shouldn't affect regular usage much:
•Turn down the volume and screen brightness.
•Find the setting to reduce the time it takes for your screen to dim and turn off after use.
•Disable sound effects for typing.
•Keep your apps updated, so you always have the most power-optimized version.
•Keep the phone out of direct sunlight.
•Use an app to monitor what's draining your battery fastest or to quickly flip between settings. DT recommends JuiceDefender for Android, Battery Doctor for Apple, Battery for Windows phones, and Battery Lover for BlackBerry.

Isn't this Awesome? CLICK HERE for more details.
Yes, a GUM commercial can make you cry!
Balloons! Yup. She admitted in this month's O Magazine that the sound of a balloon popping sounds too much like gunfire. On Oprah's 40th Birthday, her staff gave everyone in the audience of her show a birthday balloon and she spent the whole show panicked about which balloon would pop first.
A couple in Georgia (about 4 hours from Nashville) has created a corn maze in the shape and design of Duck Dynasty star "Uncle Si." You can check it out here.
The Mix Morning Show and the News 2 Morning Show are going head to head over predictions for this season's "Dancing With The Stars." Hear what they had to say, and tune in next week to see which Team you are supporting this season. Will it be:
This 96-year-old man has become an overnight sensation because of the song he wrote about his late wife.
Click HERE for the whole story. (Get a tissue.)
Listen every Friday at 8:12 for the Mix Movie Review.
It's Here! It's Here! After selling like wildfire with "Defiance," CJ Redwine has the second of her fantastic trilogy out TODAY! It can be downloaded to your Kindle right now and is available at a book store near you. Look for "Deception."
If you haven't read "Defiance" yet, read it first! It will make "Deception" even more exciting. Meanwhile, CJ (Clint's wife) is currently writing the thiird book of the trilogy right now!
"Billy Ray... Please come pick up your daughter."
That was one of the kinder tweets about Miley's performance on the Video Music Awards last night. And she didn't do much for Robin Thicke either. You can see it here, but watch at your own risk. R Rated.
The best part may be Will Smith's Family and their reaction on the audience cam:
What did we do before "SELFIES"? - (Taking your own picture with your arm extended as far out as possible) For that matter, remember when we needed to have to wait a week for "film" to be "developed?" How often do you take your own picture like that? Do you click and peek and click and peek and click and peek until you get it so perfect that it barely looks like you? Or do you hate them because there's no way to frame the shot or fit more than two, maybe three people in it?
Seems like every day, we hear about odd food stuff coming out. Well, this one is only out in Japan. Get that? Not available in the USA. What is it? Pepsi Flavored Cheetos!
Have you ever fallen asleep in the BATHTUB? Not just dosed off, but actually slept for hours in a tub filled with water. You might be amazed to know just how many people have done that. We don't recommend it. No drowning please!
"The best Bible is the one you have with you," A Gallatin Man (David Neal) has created The MOST POPULAR BIBLE IN THE WORLD!
100 MILLION DOWNLOADS! Click Here to read all about it and find out how to get it. Plus listen to the Mix Morning Show and call in 737-0929
http://www.usatoday.com/story/tech/2013/08/11/youversion-bible-app/2640719/
IMPORTANT WEEKEND WEATHER NEWS from our friends in the News 2 Storm Center... "(a) front will shift back southward into Middle TN overnight tonight and through the weekend, so that could bring the return of heavy rains that could cause som

...

e localized flooding over the weekend." Mix 92.9 makes your safety our top priority, so stay with us all weekend, and check the front page of our website for the latest radar and important information.
www.mix929.com
Flash Flooding causing lots of problems today! For details click HERE.
One in five teachers say they have dated the parent of a student. What's your take on that? Do you have an opinion?
This bumper sticker certainly drives home the point, doesn't it? Truthfully, have you come close to wrecking because of Texting?
Does your child take the bus to school? What time does it come? How long is your kid's "commute?" One Wilson County family says their children are picked up at 5:21 a.m and they get to school 90 MINUTES LATER! Your Thoughts?
Whether or not you have kids in school, you can still take advantage of this Tax Free Weekend in Tennessee. Are you ready? What are you planning to get? CLICK HERE.
http://www.tn.gov/revenue/salestaxholiday/
George? James? Albert? Charles? Philip? Will Kate and Will go traditional with the baby's name? Or rock the boat and go with a more modern name like Justin, or Spike? :) What is your choice?
Want to meet the Royal Baby? CLICK HERE for a LIVE STREAM of the hospital entrance where he is expected to be introduced to the world.
The Royal baby was due on 13 July. Nine days late, Kate is "in hospital" today in labor as the whole world waits. We will post it here and on our Facebook page as soon as there is any word.
Here are a few facts surrounding the future King or Queen's birth:
• 10 DAYS? The baby will have the title His or Her Royal Highness Prince or Princess (the baby's name) of Cambridge, St. James's Palace said this month. However, it could be as long as 10 days before the baby's name is announced.
• DOESN'T EVERYONE GET ONE OF THESE? Anyone born in Britain on the same day as William and Catherine's baby will receive a special coin from the Royal Mint: a silver penny, dated 2013, that will come in a blue pouch for a boy or a pink one for a girl.
• SHH! THE QUEEN IS SLEEPING! The first to know about the royal baby will be Queen Elizabeth II. However, If the baby arrives in the middle of the night, it's unlikely the queen will be awoken, so there is a chance in that instance that an official announcement will not be made until the following morning.
• BEST THING FOR A BRAND NEW BABY! Celebratory gun salutes will be sounded by the King's Troop Royal Horse Artillery in Green Park (41 rounds) and the Honorable Artillery Company at the Tower of London (62 rounds) after the baby is born.
• NO PRESSURE. The baby will be the king or queen of England eventually, after his or her Grandpa Charles and Daddy Wills.
• PATERNITY LEAVE? WHOEVER HEARD OF SUCH A THING? OH RIGHT, EVERY OTHER COUNTRY IN THE WORLD. William is expected to be given the usual paternity leave of two weeks by the Ministry of Defence, royal sources say. He will then return to his job as a helicopter search and rescue pilot.
Jim Brickman is hosting Brickman Bash this weekend. For Tickets, go to www.jimbrickman.com
Seriously? More and more people are installing a small refridgerator in their bedroom, not just for a cool drink, but for a cool PILLOW! Studies show that people sleep better on a cool pillow. CLICK HERE for more details.
HOW YOUR FLIP FLOPS ARE KILLING YOUR FEET.
This summer staple might be a real health flop. Aside from the obvious lack of protection (meaning you're more vulnerable to dropped objects, stubbed toes and the like), your favorite pair could be seriously damaging your feet. "The feet are the foundation of your whole body. This is the base of the skeleton," says Jackie Sutera, a podiatrist in New York City. "It's a domino effect... the rest of your joints and bones have to compensate." Like anything else, moderation is key: Slipping flip flops on by the pool or for a short jaunt likely won't cause any harm — the problems arise when your thongs become your go-to summer shoes. Sutera, along with Cary Zinkin, a podiatrist in Deerfield Beach Fla., and a spokesperson for the American Podiatric Medical Association, break down exactly what's happening to your foot when you slide into a pair.
CLICK HERE to find out specifically what is wrong with your Flip Flops and how to pick the RIGHT Flip Flops.
Country Singer Randy Travis has congestive heart failure and has suffered a stroke. What IS Congestive Heart Failure? Click HERE. For the latest on Randy Travis' condition, click HERE.
Have you seen the new Lone Ranger movie? What did you think of it? The reviews have been MIXed, but mostly bad. However, some people have absolutely LOVED it! It was supposed to be the blockbuster of the summer. Sleeper maybe?
IT'S SUMMER VACATION TIME AND WE'VE GOT YOUR BEACH TRIP COVERED! MIX 92-9 AND VISIT FLORIDA ARE GIVING YOU THE CHANCE TO "PICK YOUR BEACH!" WE'VE GOT 15 BEACH VACATIONS INCLUDING ACCOMODATIONS AND AIRFARE TO CHOOSE FROM. JUST TELL US WHERE YOU WANT TO GO…AND YOU GET TO PICK YOUR BEACH!
EVERY WEEKDAY BETWEEN 8 AM AND 5PM WE'LL PLAY A SONG OF THE DAY. WHEN YOU HEAR THAT SONG PLAYED BE CALLER 9 AT 737-0929 AND YOU'LL GET TO CHOOSE YOUR VACATION. WE'LL TELL YOU THE SONG EACH MORNING AT 7:00AM AND IF YOU ARE A MIX LISTRENER CLUB MEMBER, YOU CAN GET THE LIST OF SONGS EACH WEEK.
MAYBE IT'S THE EMERALD COAST WHERE YOU WILL STAY AT A FABULOUS RESORTQUEST BY WYNDHAM PROPERTY…IT'S WHERE YOU WANT TO BE. OR YOU MIGHT CHOOSE ST. PETE AND THE BEAUTIFUL SIRATA BEACH RESORT AND CONFERENCE CENTER..IMAGINE..IT'S ALL HERE! OR HEAD FARTHER SOUTH TO HOLLYWOOD FLORIDA AND STAY AT THE LUXURIOUS WESTIN DIPLOMAT RESORT AND SPA..YOUR JOURNEY BEGINS HERE!
FIND DETAILS ON ALL THE FLORIDA TRIPS AT MIX929.COM.
AHH…SUN, FUN…AND TIME AWAY. WE'LL PICK UP THE TAB. IT'S "PICK YOUR BEACH!" BROUGHT TO YOU BY VISIT FLORIDA..THE BEST PLACE TO MAKE YOUR BEACH VACATION EPIC… VISITFLORIDA.COM …AND MIX 92.9!
Hundreds of thousands were in downtown Nashville last night,
for the annual Independence Day Fireworks and music. But not tonight. Tonight's music and fun was to be a continuance of the Independence Day party, but it's been cancelled because of the rain.
From Previous Shows:
Is Ranch Dressing the new top condiment?
For Clint, Ranch Dressing is like smelly socks. But for the rest of the world it's one of the fav-condiments of all time. Would you like to make your own creamy buttermilk ranch concoction? Here's a simple recipe anyone can make!
The Movie to see on the 4th according to the Mix Morning Show - The Lone Ranger!
Listen every Friday at 8:12 for the Mix Movie Review.
Are you in a Royal Baby pool yet? Boy? Girl? Date? Weight? NAME???? It's all the rage!
Perched on a 2-inch-thick metal cable, 1,500 feet in the air, daredevil Nik Wallenda spat on his hands and wiped the soles of his moccasins.
"These shoes feel slippery. There's dust on this cable," the lifelong tightrope walker said Sunday as he was just beginning his quarter-mile trek across the Little Colorado River Gorge near the Grand Canyon without the aid of a safety tether.
But an agonizing and an anxiety-filled 22 minutes and 54 seconds later, Wallenda had crossed to the other side, running the final steps to become the first person to traverse the gorge near Grand Canyon Park in Arizona.
The wind was worse than he anticipated, he said at one point. And twice he stopped, knelt and regained his composure.
"I was fatigued until I was three-quarters of the way across, and then it was all adrenaline," he said.
His high-wire walk didn't start well.
A shocking death among the Hollywood community. At just 51-years-old, James Gandolfini, best known for his role as Tony Soprano in The Sopranos, died suddenly after suffering a heart attack while on vacation with his son in Italy. He also leaves behind his wife and an eight-month-old baby. More details on his life and death HERE.
"The Voice" was crowned last night and if you missed it CLICK HERE. Are you surprised?
Are kids with birthdays during the summer getting ripped off? See poll here.
Oh this is priceless! We just had to share. You can feel free to share, too! And to all the Dads in our lives, have an amazing weekend! VIDEO HERE.
Justin Bruce in the New 2 Storm center is predicting hot days, and ironically, he is without air conditioning today. Imagine working under the hot lights of Television. What would be the worst job to have the AC break down?
Click here for a Heat Wave Safety Check List from the Red Cross.
Neil Patrick Harris is being the go-to guy when it comes to hosting awards shows. Rumor has it that he will host the next Emmy Awards. If it's anything like the Tony Awards last night, we are in for a treat!
See the Tony Awards opening here.
A man out for a walk stumbled across a lovely couple getting married last weekend in Georgia. They were in a beautiful wooded setting with about a dozen bridesmaids and groomsman taking photos, and he soon became part of every single photo. And not in the background. In fact, he may have been more center stage than the groom! Why? Because the man was John Travolta! See the whole story here.
What do you do when embarrassment is your only option? This kid doesn't miss a beat! Hey! It wasn't his fault. Check it out HERE.
Um, is this a good idea? It's kind of like those mini-cans if half of them were empty. Watch the video and read all about it HERE.
Oh snap! The Voice is not messing around. The NBC reality series had to whittle its contestant pool from 8 to 6, which meant the cold and unyielding hand of elimination would descend upon 2 Voice hopefuls. That we can always count on. What we did not count on was not 1, but 2 front-runners being sent home in one fell swoop!
Judith Hill and Sarah Simmons, both from Adam Levine's team, got the boot after Voice voters deemed these season-four favorites as not favorable enough.
Hill, a former backup singer for the late, great Michael Jackson, was considered by many as the one to beat all season. And Simmons had continually wowed America and the coaches with her soulful singing and consistent performances. For those keeping score, these are the coaches and team members still in the game:
Danielle Bradbery (Team Blake)
Holly Tucker (Team Blake)
The Swon Brothers (Team Blake)
Sasha Allen (Team Shakira)
Amber Carrington (Team Adam)
Michelle Chamuel (Team Usher)
What did you guys think of the shocking results? And can anyone stop Team Blake Shelton?
"Moist." "Dollop."
What everyday word just gives you the creeps? Is there one?
Three little girls from Currey Ingram Academy wrote this song after one of them had a terrible scare; her mother ran in this year's Bostom Marathon and just missed the bombing by minutes. Megan, Maddie and Sasha got together and with a little help from parents and teachers, managed to produce a song which they wrote by themselves. Plus, they made a video, which they found out was a lot of work. Check it out right HERE. An interview with Sasha and her Mom can be heard HERE along with a copy of the song in it's entirety.
Barbara Garcia, a survivor of the massive tornado that struck an Oklahoma City suburb, found her dog buried alive under the rubble during a TV interview. Watch the interview HERE.
The clean-up continues in Moore, Oklahoma where a devastating tornado hit yesterday. Click HERE to he the latest on the storm.
To help, Text REDCROSS to 90999. That sends $10 through your cell phone bill.
WARNING* This is PG-13. Patricia 'Tan Mom' Krentcil released a music video for her single 'It's Tan Mom'Cooler than "Teen Mom," hotter than "Octomom," it's…"Tan Mom"? Tabloid sensation Patricia Krentcil, a.k.a. "Tan Mom," is hoping to go from news fixture to pop superstar. Click on the picture below to see the video at you0r own risk.
Here's the latest in a long line of fad workouts, all of which are supposed to be better for you then spending a lot of time doing cardio: this one involves a chair, a wall, and using your body weight as resistance, and it takes12 steps in seven minutes. Seven intense minutes. It's always about the intensity. Willing to try it out?
Click HERE to get the details.
Rumors are flying that at least one character and maybe two are being killed off on "Nashville" tonight! Who will it be? Who do you think? We went right to the source but their lips are sealed. We even got in touch with Judith Hoag who plays Tandy, Rayna's sister. She was sworn to secrecy. Darn!
This Whitney Wannabe was the reason for an emergency landing in Kansas City. She boarded in New York on her way to California and started singing "I Will Always Love You." And then she sang it again and again and again and refused to stop. Finally, a federal marshall handcuffed her and the plane landed so she could be removed. Could you have lived with this?
Check out Commander Chris Hadfield, singing David Bowie's "Space Oddity" from the International Space Station, in orbit around earth! It's become a viral hit.

All times Central
Sept. 8 at Pittsburgh, noon, WTVF-5
Sept. 15 at Houston, noon, WTVF-5
Sept. 22 San Diego, noon, WTVF-5
Sept. 29 N.Y. Jets, 3:05 p.m., WTVF-5
Oct. 6 Kansas City, noon, WTVF-5
Oct. 13 at Seattle, 3:05 p.m., WTVF-5
Oct. 20 San Francisco, 3:05 p.m., WZTV-17
Oct. 27 Bye
Nov. 3 at St. Louis, noon, WTVF-5
Nov. 10 Jacksonville, noon, WTVF-5
Nov. 14 Indianapolis, 7:25 p.m., NFL Network
Nov. 24 at Oakland, 3:05 p.m., WTVF-5*
Dec. 1 at Indianapolis, noon, WTVF-5*
Dec. 8 at Denver, 3:05 p.m., WTVF-5*
Dec. 15 Arizona, noon, WZTV-17*
Dec. 22 at Jacksonville, noon, WTVF-5*
Dec. 29 Houston, noon, WTVF-5*
*Kickoff time subject to change
Preseason
Aug. 8 Washington, 7 p.m., WKRN-2
Aug. 17 at Cincinnati, 6 p.m., WKRN-2
Aug. 24 Atlanta, 7 p.m., WKRN-2
Aug. 29 at Minnesota, 7 p.m., WKRN-2
What an emotional night in Boston last night. The NHL team, the Boston Bruins played for the first time since the bombing on Monday. The gentleman who has been singing the national anthem before every Bruins game for decades started singing and soon realized that even with his microphone he was bring outsung by the crowd. It was awesome! Way to go, Boston! Click HERE to see the entire event.
If you are looking for someone who ran in the Boston Marathon, Click HERE.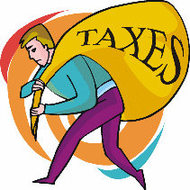 As last-minute filers rush to get their returns (or extensions) in by the due date,tax is the topic of conversation today. But who wants to talk about line 21 or Modified Accelerated Cost Recovery System depreciation all day? To take you easily from the water cooler to cocktail hour, here are nine fun tax facts for April 15:
1. The IRS reported receiving 131,543,000 individual income tax returns in 2009. If each return were processed at the rate of one per minute (and that's fast!), it would take more than 250 years for one person to do the job.
2. The Social Security Act was signed into law by President Franklin D. Roosevelt in 1935, and Social Security numbers were made available the next year, 1936. However, taxpayers weren't required to use their Social Security number as a means of tax form identification until 1961.
3. The federal form 1040 was introduced in 1913 and was required of US citizens and residents with a net income of $3,000 or over for the taxable year; nonresident aliens with income were also required to file. It looked a lot different from the form 1040 we know today -- just three pages long (plus instructions). You can check it out here.
4. The cost of war has often driven the push for taxes. The first United States income tax was imposed in July 1861 to help pay for the Civil War; the rate was just 3% of income over $800. That tax was eventually repealed and replaced by a tiered income tax in 1862. The income tax system we use today was made law in 1913, just before the start of World War I.
5. Federal income tax withholding as we know it today was made permanent in 1943 as part of the Current Tax Payment Act. The move was seen as a means of making tax payments and filings more convenient for taxpayers. At the time, US Treasury official Randolph Paul reported to Congress that "[t]he tax has been broadened to reach many millions of additional taxpayers with small incomes and little experience in planning their finances to meet large bills at infrequent intervals ... A suitable pay-as-you-go method will be of great assistance to millions of persons."
***
6. The "Presidential Campaign Fund" check-box was created in the 1970s in order to fund presidential elections. Since the inception of the check-off, over a billion dollars has been distributed to about a hundred primary election presidential candidates. Since 1976, almost 90% of candidates have accepted funds for the primary election (then-Governor George Bush opted out in 2000) and all major party nominees -- except one -- accepted public funds in the general election. That exception? Barack Obama.
7. There are at least 480 forms on the IRS Web site. Together with instructions and schedules, you can download 1,132 tax-form related files from irs.gov. Instructions range from form to form, with the instructions for the form 1040 taking up a whopping 101 pages (plus index).
8. In 2007, the IRS reported that 99,316,995 taxpayers were assisted by writing, calling, or walking into an IRS office. Statistically, that works out to one in three Americans -- or nearly three times the population of California.
9. Regarded by some as the smartest man who ever lived, even Albert Einstein was no fan of figuring out his taxes, once remarking, "The hardest thing in the world to understand is the income tax."
Are you a Duck Dynasty fan? Well, Miss Kay from "DD" is coming to the Southern Women's Show and a big turnout is expected. Are you going?
Rumor has it that Alec Baldwin will be getting his own late night talk show! Would you watch it?
What is it about Nutella? Some people are absolutely obsessed with the Hazelnut and Chocolate concoction.. Others won't touch it. Which side are you on? One guy was so nuts about Nutella, he stole a whole tractor trailer of it.
Jack Hoffman is a 7 year old boy with brain cancer who has been "adopted" by the Univerity of Nebraska's football team. This past weekend the team had their annual spring football game and little Jack not only got to dress in full uniform, but he also got to play, running for a 69 yard touchdown before both benches cleared and surrounded Jack with cheers in the endzone. SEE VIDEO HERE.
Ever feel something in your pants leg and not know what it is? Is it a dryer sheet? A sock? Underwear? TELL US HERE.
Some great DVDs coming out today! "The Avengers" is probably the biggest of the bunch, with Robert Downey Jr. and Gwynyth Paltrow. Also, if you heard about "The Bible" mini-series, that is available today as well.
These high school kids put together the coolest video and it is going viral all over the country, hopefully inspiring other schools to take on the challenge.Nearly eight minutes in length, and with 49 people to choreograph, this video was no small feat. Watch a cameraman wind his way through the halls of their school as students lip sync to a mash-up of pop hits. We don't have any idea how he didn't fall down. We can't even walk that far facing forward and not carrying anything without tripping at least once.
LOOKING FOR RECALLED EASTER CANDY? Nestlé has recalled four Kit Kat Chunky variants and an Easter egg after seven shoppers found pieces of plastic in the product.
With just a week to go until Easter, the confectioner has recalled its Kit Kat Chunky Collection Giant Egg and 48g bars of Kit Kat Chunky Peanut Butter, Hazelnut, Choc Fudge and Caramel flavours.
"Seven consumers have contacted us after finding small pieces of plastic in the product," said Nestlé in a statement. "To avoid any risk to our consumers, we have decided to voluntarily recall the entire production of these four Kit Kat Chunky varieties and the egg.
"The safety and quality of our products are non-negotiable priorities for the company. We sincerely apologise to our consumers for any inconvenience caused."
The affected lines are:
1. Kit Kat Chunky Peanut Butter (48g). Best before date range: 09.2013 to 02.2014
2. Kit Kat Chunky Hazelnut (48g). Best before date range: 09.2013 to 10.2013
3. Kit Kat Chunky Choc Fudge (48g). Best before date range: 09.2013 to 10.2013
4. Kit Kat Chunky Caramel (48g). Best before date range: 06.2013 to 07.2013
5. Kit Kat Chunky Hazelnut multipack. Best before date range: 09.2013 to 12.2013
6. Kit Kat Chunky Collection Giant Egg. Best before date: 07.2013
7. Kit Kat Chunky Choc Fudge Multipack (3 x 48g). Best before date range: 10.2013 to 12.2013
No other Kit Kat product is affected.
Most schools are closed for Spring Break, but Robertson County Schools are closed because of the Snow on this spring day. Several outlying counties are also affected, including Trousdale, which is opening 2 hours late. (Putnam and Van Buren and Fentress Counties are also closed.)
COLLIN PETERSON of Siegel High School in Murfreesboro will receive $1000 and his school gets $1000 as well!Congrattulations to all our finalists and to everyone who entered this year. And the Winner of our trip to Panama City Beach including $400 in Southwest Airfare is Libby Green of Franklin. Thanks for taking part in our contest!
And congratulations to ABBIE GARRETT. She was your first runner up! Amazing talents, all of our finalists!
Is Bieber becoming a brat? Seems like every time you turn on the Internet these days, there's another story about Justin Bieber and he isn't looking good. First, he complained about the pub where he celebrated his birthday, saying it was the "worst birthday ever." Apparently, HIS security got into it with the club's security and it wasn't pretty, so the club shut down his party. Perhaps you have seen this photo of the Biebs at his party. Actress Olivia Wilde tweeted that he might want "put his shirt on."
Paramount Pictures announced the release date for the highly anticipated sequel to Will Ferrell's Anchorman: The Legend of Ron Burgundy. The film is set to open in December 2013. But guess who is joining the cast? Harrison Ford! He is reportedly set to play a veteran newscaster a la Tom Brokaw.
...Can we use the phrase, " Bracing for snow flurries!" With a maximum of an inch of snow expected around the area this weekend, it is the top story in the news and enough to send people to the grocery store to be ready to be holed up for the weekend. Think they will have schools open on Monday? We'll let you know!
POPE EMERITUS
Pope Benedict gave his last lecture at Vatican Square today and thousands of people turned out to witness it. He retires tomorrow, and after much discussion becomes the first Pope Emeritus. The conclave to appoint a new pope usually convenes fifteen to 20 days after the current pope dies. No word on when this one will start.
THE SWEETEST END
Norman always told Gwen she could never leave him. But after 66 years of marriage, she died. However, Norman had the last word. He collapsed at the funeral home on the day of her funeral and died instantly. While this seems like a sad story, read on HERE
.
How was Seth MacFarland as Host of the Oscars? He is not getting great reviews. What do YOU think?
Want to be on one of the hottest shows on TV Today? "Nashville" needs extras for a concert scene they are taping. You do have to register but it's a lot of fun! Read the rules and details HERE.
Winter? Spring? Will Mother Nature please make up her mind? Click here for the latest Weather from the News 2 Storm Center.
Alec Baldwin is in the news again. The NYPD's Hate Crime Task Force yesterday launched an investigation into Alec Baldwin's tirade at a New York Post photographer. Detectives brought the lensman and a Post reporter to a downtown station house, where they were interviewed at length about their racially charged run-in with Baldwin outside the actor's East Village apartment building Sunday. You can read the rest of the story HERE. (Beware of inappropriate language.)
Country music star Mindy McCready was found dead Sunday at her home in Arkansas from an apparent self-inflicted gunshot wound, the local sheriff's office said in a statement. She was 37.
Deputies from the Cleburne County Sheriff's Office were dispatched to a report of gunshots fired Sunday afternoon and found McCready's body on the front porch, the statement read.
McCready leaves behind two boys, one of whom is 10 months old. The infant's father, record producer David Wilson, died of an apparent suicide last month.
The singer struggled with addiction and mental illness, often publicly. She appeared in an episode of "Celebrity Rehab" three years ago with Dr. Drew Pinsky, who said he contacted her last month after her boyfriend's death.
Boom! A meteorite hit Russia today. It was caught on tape by several vehicles. More than 500 were hurt by flying glass caused by the impact of the meteorite hitting the ground. This is amazing to watch and it does get loud. CLICK HERE to see it. Read the latest on the story HERE. BBC LiNK to Video HERE. WOW!
Wrestling, which combines freestyle and Greco-Roman events, goes back to the inaugural modern Olympics in Athens in 1896. Wrestling was voted out from a final group that also included modern pentathlon, taekwondo and field hockey. Wrestling will now join seven other sports in applying for inclusion in 2020. The others are a combined bid from baseball and softball, karate, squash, roller sports, sport climbing, wakeboarding and wushu. They will be vying for a single opening in 2020.
The INTERNATIONAL OLYMPIC COMMITTEE leaders dropped wrestling from the Olympic program on Tuesday, a surprise decision that removes one of the oldest Olympic sports from the 2020 Games. The IOC board acted after reviewing the 26 sports on the current Olympic program. Eliminating one sport allows the International Olympic Committee to add a new sport to the program later this year.
It's Fat Tuesday a/k/a Mardi Gras! There may not be a record number of partyers in New Orleans, as they are getting a downpour today. Have you ever been to Mardi Gras? Was it everything you expected?
Who won a Grammy? Get the whole list here.
Did Connecticut vote against or for aboloshing slavery? Steven Spielberg protrayed it one way in the movie, "Lincoln," but state representatives in the New England state say, "No way!" READ the whole story HERE.
Are you ever too old to hand make a birthday present for your parents? They probably don't think so. Whether a parent is 25 or 85, they still light up when they see the love put into those gifts!
Popcorn for Valentine's Day? You may want to look into CHEEKY FROG POPCORN. It is said to have several natural aphrodisiacs including ginseng, ginger and chocolate.
Beyonce has added Nashville to the stops for her summer tour. She will be at the Bridgestone Arena on July 13. Tickets go on sale next Friday morning, February 15.
You know how if you have a big party at a restaurant, the tip is often included? Well, a man claiming to be a pastor signed his bill for a party of 20 with "I give God 10%. Why do you get 18%?" He then proceeded to delete the tip off the bill completely, or so it looks. Read the complete story HERE.
Many Schools closed or delayed, Trees down, Power Out... In short, we have a mess this morning. In addition to all these problems, the rain is still coming down and we do have some flooding and hydroplaning. Several roads are closed and there are flashing lights just about everywhere you go. Stay Tuned to Mix 92.9 for details.
The U.S. Postal service is now charging Americans a penny more for stamps and postcard mailings. The price of a first-class stamp for domestic mail rose Sunday from 45 cents to 46 cents, while postcards cost 33 cents to send. The USPS rolled out the pricing changes alongside a new stamp – the Global Forever – which lets people mail one-ounce letters to anywhere in the world for $1.10.
WHICH IS WORSE/ A week of Flu or 3 days of Norovirus? Read on before you decide. As if this year's robust flu season weren't enough, the Centers for Disease Control and Prevention reports today that a new strain of the vomiting disease norovirus has reached the USA from Australia. Last month, the bug, which causes nausea, forceful vomiting, diarrhea and abdominal pain, accounted for 58% of outbreaks of norovirus nationally.
NASHVILLE'S 27 MOST-DANGEROUS INTERSECTIONS Metro public works has put together a list of the most dangerous intersections in Nashville.. and now they're asking for your input on how to make them better. There are public meetings tonight and next Tuesday. Some of the most dangerous intersections, according to the number of wrecks at each one, include Elm Hill Pike and Royal Parkway, 21st Avenue and Acklen, Lebanon Pike at Andrew Jackson, Charlotte and White Bridge Pikes, and Nolensville at Thompson Lane. The public hearings will be held Thursday, Jan. 24 at the Madison Library, 610 Gallatin Pike South from 5:30 p.m. until 7 p.m. A second informational meeting is scheduled for Tuesday, Jan. 29 at Edmonson Pike Library, 5501 Edmondson Pike. SEE THE MAP
Wednesdays at 3:30. according to a new study in a scientic news letter called DNA. Read the whole study analysis. I know...sounds boring, but it's actually fascinating!
With temperatures down to 16 degrees, it is the coldest it has been in almost two years! And don't expect it to get any warmer any time soon. CLICK HERE to get the lastest forecast from the New 2 Storm Center.
What a riot! Even if you are not a football fan, this Bad Lip Sync video is too funny for words. And there's more where this came from! CLICK HERE.
You can see Lance Armstrong confess to Oprah Winfrey today on the OWN Network. First of all, do you want to? And secondly, does it make any difference? Your thoughts HERE.
The Winter is just kinda hanging there, isn't it? Lots of cold and rain but no snow. Is that a good thing or a bad thing? You decide! Do you have the Winter BLAHS? Or are you happy for these cool, gray, relaxing days?
What did you think of Tina Fey and Amy Poehler at the hosts of the Golden Globe Awards? Click HERE to post your opinion on our Facebook page.
Groups: