Zac Hanson Welcomes Son George Abraham Walker!
I'm sure you remember these guys!...(audio).. Well, congrats to Zac Hanson and his wife Kate as they have welcomed a baby!
Zac told People that…"We are very excited to share the addition of George Abraham Walker Hanson to our growing family," Zac tells PEOPLE. "Abraham is healthy and we are happily sharing a little down time together as a family." How cute is that pic! Thanks to People dot com for the info and photo courtesy of Zac Hanson.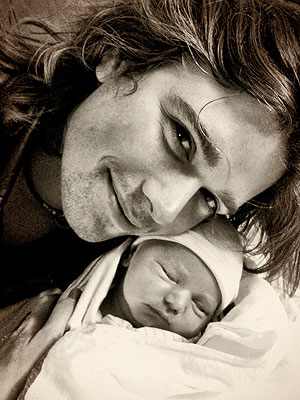 Groups: